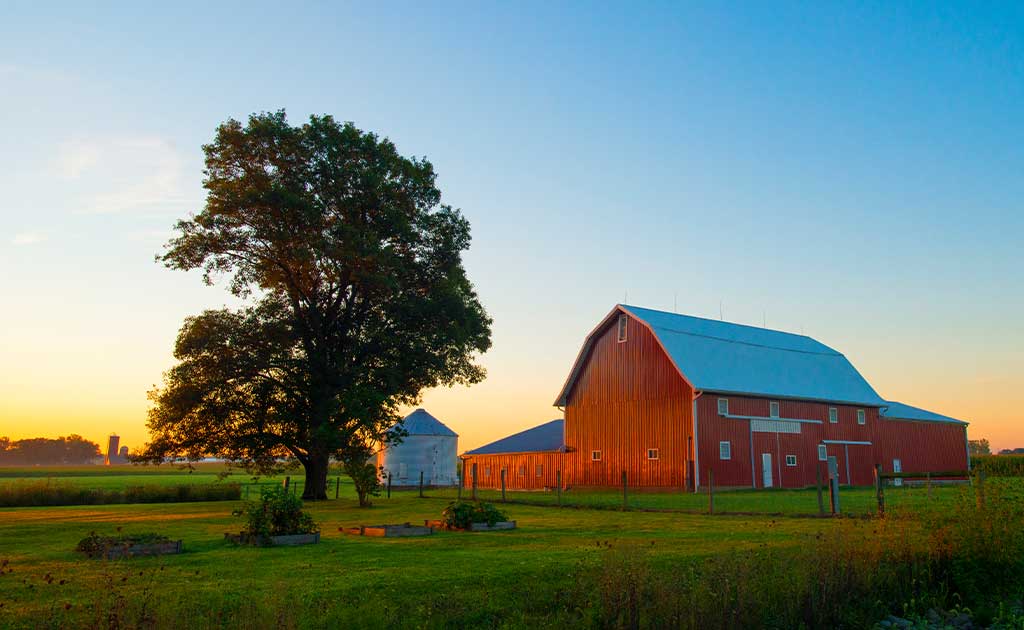 3 Policy Types You Should Know About Farm Insurance
---
By Andrew Coburn
July 5, 2021
Whether you have a little hobby farm that produces small crops for the local farmer's market or a large operation that requires full-time attention, you know all too well the risks and frustrations that come with crop production.
Farm insurance helps mitigate the financial loss that accompanies the risks and challenges of running a farm, but not all farmers understand the ins and outs of farm insurance. Here are three interesting facts you may not know about farm insurance policies.
1. Farm Insurance is Not One Size Fits All
Unlike homeowners insurance, farm insurance doesn't have a standard policy that includes the same set of predetermined coverages. Every farm is unique so the policy is tailored to the unique needs of the farming operation. That's why it's important that farm owners work closely with their insurance broker to customize a policy that adequately protects their land, farm equipment, farm buildings, livestock, feed, and crops.
2. Hobby Farming for Profit Requires Separate Farm Insurance
If you decide to expand your hobby farm and start selling crops at the local farmers market, you will need to upgrade from using your standard homeowner's insurance policy for coverage and add a hobby farm policy. Why? It is because standard homeowner policies often have a "business pursuit" exclusion or "professionals services" exclusion that does not cover business activities at home. To qualify for hobby farm insurance, your farm must meet certain criteria, which usually includes having:
• A single farm location
• No farm employees
• 10 acres or less of workable land
• Less than $8,000 in annual farm receipts
• Less than 10 farm animals
3. Full-Time Farming Requires a Farm Owner's Policy
For farm owners who farm exclusively as their full-time job, a farm owner's policy is essential. At a minimum, you'll want to have property coverage, liability coverage, and livestock coverage. You can also add endorsements that cover things that may be unique to your farm such as accident insurance, equipment breakdown, umbrella liability business interruption insurance etc.
Your farm is your pride and joy. Give it the protection it deserves with an insurance policy that fits your farming situation. Talk to our farm insurance specialist Marlow today to customize the best coverage for your farming operation.
---
Get the Right Farm Insurance Plan
Contact Coburn Insurance Brokers to find out what coverage your farm requires to make sure you are sufficiently covered.
---